Lindsay Vastola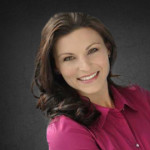 "Greg Justice has deservedly earned the recognition as one of the key leaders in our industry.
With more than 47,000 one-on-one personal training sessions, he has mastered the ability to share his training mastery with his clients as well as empower his professional peers through his experience."

- Lindsay Vastola, Editor, Personal Fitness Professional Magazine – LindsayVastola.com
Eric Cressey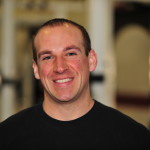 "Greg Justice sent me an advanced copy of this book he wrote on the business side of the fitness industry, and I thought it was outstanding (so, outstanding, in fact, that I read it non-stop on a long plane ride).  Greg has run a successful personal training facility in Kansas City since 1986, and he discusses many of the lessons he's learned along the way.  It's become mandatory reading for our entire staff at Cressey Performance."
– Eric Cressey, EricCressey.com
Shelby Murphy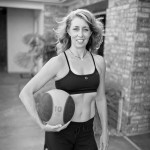 "Training veteran Greg Justice didn't just get in on the leading edge of an emerging industry 20-some years ago, he helped create it. Opening the first personal training studio in Kansas City, Justice has, over the years, laid the groundwork for countless others to follow.
Being a trailblazer, however, takes a willingness to plow into the thicket of uncertainty. It means forging ahead with nothing but faith. As one of the true leaders of the personal training industry, Justice now has the benefit of hindsight and the insight of experience, both of which he eagerly offers up to the hundreds of trainers he has mentored."
– Shelby Murphy NSCA-CPT, Personal Fitness Professional magazine, Journey to Success, May 2009
Dax Moy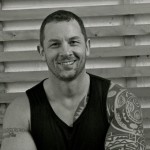 "Quite simply, Greg is one of the most experienced trainers in the world having clocked up tens of thousands of client contact hours over more than 30 years in-the-trenches as a fitness professional and, during this time has managed to maintain an open mind and an open heart to new ideas, concepts and practices as they brush up against this adolescent industry of ours.
Better yet, he's managed to remain a thoughtful, humble and generous individual who's still passionately in love with what he does and those he does it for which, in an industry of increasing cynicism sets him apart from fully 99% of trainers who often fall more in love with the marketing practices associated with being a trainer than with being a trainer itself.
I feel a deep abiding respect and trust for the man who I've seen share of himself so selflessly and consistently."
 -Dax Moy, The UK's Leading Personal Training Coach – DaxMoy.com
Brian J Grasso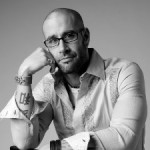 "Periodically, a book is written that carries the very literal possibility of causing revolution.
This is that book; and encased within it, the idea. Greg Justice has rightfully and ingenuously transformed the proverbial '3rd Wheel' into the '3rd Apex.' 'Physical Exercise' is essential. 'Nutritional Support', vital.
But 'Mental Cohesion,' finally, has become noted as equally indispensable. As the adage says, "Where the head goes, the body follows." Think about that very seriously and understand the true power of what you are about to read."
– Brian Grasso, Founder – FTR Nation